Eligibility Criteria
The recipient will be selected by the Black Faculty and Staff Association Scholarship Committee.
The recipient must be currently enrolled full-time student at the University of Central Florida (UCF) and have at least ONE semester remaining with a minimum UCF cumulative GPA of 3.0.
The recipient must attend the Black Faculty and Staff Association 28th Annual Joseph C. Andrews Mentoring Celebration on Tuesday, February 7th, 2023, at 8 a.m. in the Pegasus Ballroom, Student Union.
Scholarship timeline
Open Date: TBA
Close Date: TBA
Award Notices: TBA
Application Deadline for Scholarships:  TBA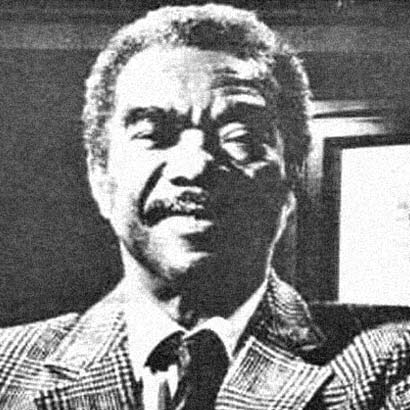 Dr. Tee Collins Scholarship
Professor Elmore "Tee" Collins taught for nine years in the UCF Animation Program until his untimely death in 2000. He was the first African American to establish his own animation studio in New York. He is probably best known for having done much of the animation for the early Sesame Street Programs during the 1960's.
Dr. Cheryl Green Service Scholarship
Dr. Cheryl Pearl Evans Green was a black professional who led a thriving academic career at the University of Central Florida. Starting her career as an Associate Professor of Social work, she was one of the first Black faculty members within the College of Health and Public Affairs. She would subsequently hold many roles within the department of social work at which time she would also become instrumental in the department becoming the School of Social work. An academic leader, she would be credited with over 30 publications, 50 presentations, and $250,000 in grant funds awarded in the discipline of Social work. Her commitment to service would lead her to serve in various community and university service committees and boards, including serving as BFSA president for several years. She will be remembered for her commitment to service and scholarship for the UCF community and the community at large.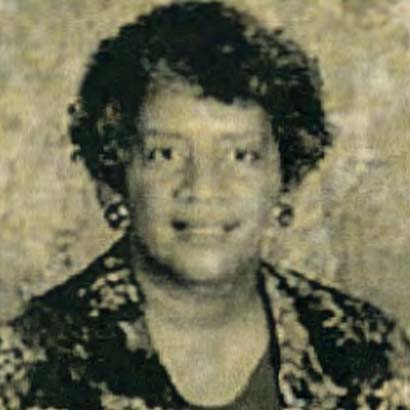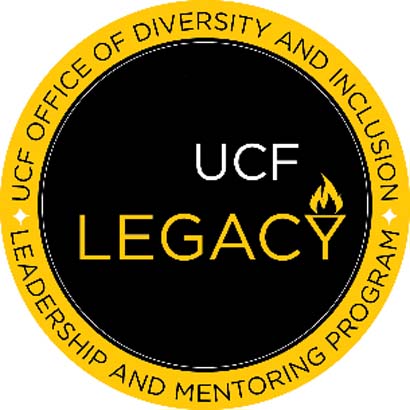 Legacy Scholarship
This scholarship will be awarded to a UCF student who demonstrates transformational leadership both on and off campus. The recipient of the BFSA Presidents' Legacy Scholarship will have demonstrated outstanding achievements in the areas of leadership, excellence, community and academics.
Awards
Mentor of the Year Award
The Mentor of the Year Award will be given to a Mentor who has demonstrated an exceptional commitment to mentoring students at UCF. The purpose of the Mentor of the Year Award is to identify and recognize Mentors who serve as a role model, provides outstanding support and contributes to the growth and development of UCF students.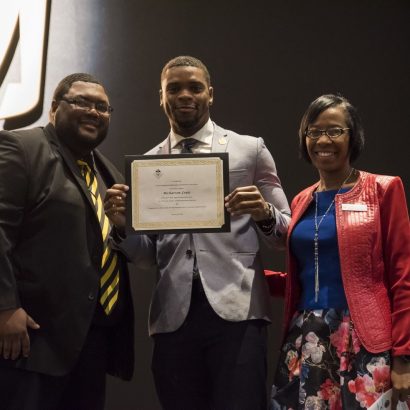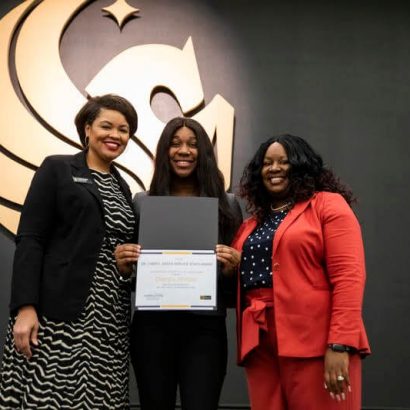 Mentee of the Year Award
The Mentee of the Year Award will be given to a Mentee participating in a formal Mentoring Program at the University of Central Florida. The purpose of the Mentee of the Year Award is to identify and recognize a Mentee who consistently demonstrates outstanding characteristics by going above and beyond their expectations as a mentee. The mentee should have an enriched relationship with their mentor and positively demonstrates personal growth that will impact the lives of others.
External Scholarship Opportunities
*Please Note: BFSA is not directly involved in External Scholarship Opportunities. Any questions related to requirements, timeline, and/or qualifications should be directed to the organization representative.
United Negro College Fund (UNCF)
UNCF is the nation's largest private scholarship provider to minority group members. Each year, they award more than $100 million in scholarships to students attending more than 1,100 schools across the country, including a prestigious network of 37 HBCUs.
They also manage a variety of scholarship programs, such as the Fund II Foundation UNCF STEM Scholars Program, UNCF/Koch Scholars Program, K-12 Education Fellowship, and the Frederick Douglass Bicentennial Scholarship Program.