BFSA, in collaboration with the Office of Diversity and Inclusion, has launched a leadership development and mentoring program. The mission of the Leadership and Mentoring Program is to foster a more inclusive and responsive environment for ethnic minority students at UCF by enhancing the successful development of personal, educational, professional, and career goals. The focus of the Leadership and Mentoring Program will be the development of three core competencies in underrepresented students – Identity, Leadership, and Scholarship.
The Joseph C. Andrews Mentoring Breakfast is the annual culminating event for this and other campus mentoring programs for underrepresented students at UCF.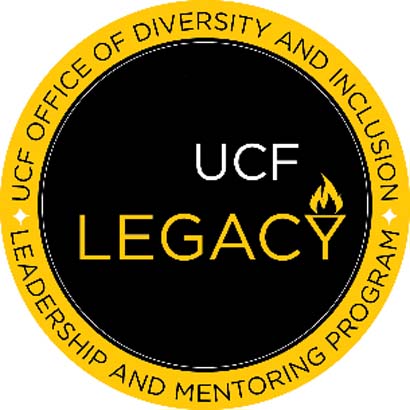 LEGACY Leadership and Mentoring Program
The LEGACY Leadership and Mentoring Program supports the retention and success of first-year Black/African American students at the University of Central Florida. LEGACY Scholars are assigned a faculty/staff member as their committed Mentor for their first academic year. Mentors are members of UCF's Black Faculty and Staff Association (BFSA) and assist LEGACY Scholars with acquiring the knowledge and skills to be effective students.